Googoosha Joins the Ranks of the Beatles, Elvis Presley, and Frank Sinatra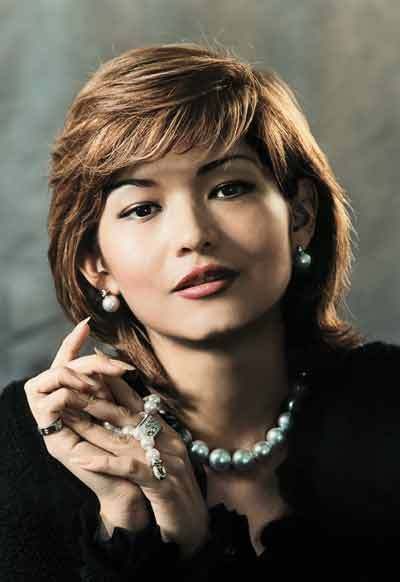 President Islam Karimov's daughter Gulnara (aka Googoosha)
Googoosha (aka Gulnara Karimova) continues to move ahead with her music career. According to ferghana.ru,
she recently released her own version of the famous Mexican song Besame Mucho, which has been sung by some 700 singers from Diana Ross and Frank Sinatra to the Beatles and Elvis Presley
. In case you are not familiar with the song,
Wikipedia has a fairly informative entry on it
. Unfortunately, my scanning of the internet did not come up with an mp3 file of the song, but I did find versions of her other two songs. Her Russian rendition of
"Vesna" can be heard here
, and the video for her Uzbek hit "Unutma Meni" (Don't Forget Me) is below:
I am surprised that Borat has not picked up on Googoosha's thriving music career.
NOTE:
Nathan from registan.net has alerted me (in comments below) to the fact that one can at least download the "Besame Mucho" is available for download
here at shov-shuv.uz
. If you do not have a good connection, however, it may take some time to download.