HAPPY NEW YEAR FROM THE ROBERTS REPORT!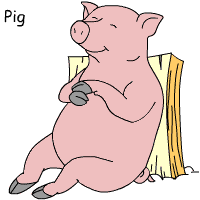 The holidays and my recent move-in into a new house have slowed down posts on the Roberts Report, but coverage of the on-going events in Central Asia and Kazakhstan will continue into 2007 soon enough. In the meantime, I wish all readers of the Roberts Report a belated happy holidays and a great 2007! May this latest year of the
"Fire Pig"
be one which you will remember fondly! For those interested in forecasting politics in Kazakhstan, kub.kz has an interesting astrological piece on
what the new year may bring various actors in Kazakhstan's political scene
.
Enjoy!