Will Yesterday's mining accident in Temirtau put more pressure on Mittal Steel in Kazakhstan?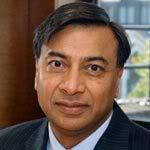 Lakshmi Mittal, CEO of Mittal steel and the 54th richest man in the world
At the Temirtau coal mine owned by
Lakshmi Mittal, the world's 54th richest person according to Forbes magazine
, an accident
killed at least 32 people yesterday
. Mining accidents are not uncommon the world over, and there have been no accusations that negligence on the part of Mittal steel was to blame for this accident. Nonetheless, Mittal steel, like all large international investors, is in a precarious position in Kazakhstan. International companies are often attacked by both the government and the public, which harbors xenophobic attitudes (especially against foreign capitalists) from the Soviet era. Earlier this year, for example,
Dariga Nazarbayeva attacked Mittal steel
in the newspaper Karavan for the company's lack of safety protections and poor pay to workers. In that article, she mentions that 31 people died working in Mittal's Temirtau mine last year. With more than that already dead from yesterday's accident, there is bound to be another backlash against Mittal. In fact,
the comments to the news of the accident on the zonakz website
suggest that in the public court of opinion Mittal is already guilty.